Thee Jenerators take it back to the garage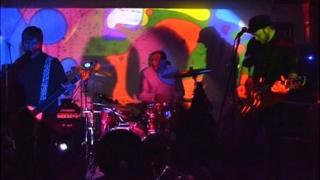 For their new album, Rejeneration, Thee Jenerators have taken their sound back to its roots in garage rock and trash.
The Guernsey band have "gone back to their roots" for their fourth album, according to frontman, bass player and songwriter Mark Le Gallez.
The band have "Rejenerated" with a new line up and new instruments.
The band have also focused on garage rock and psychadelia for this record, dispensing with the ska and punk tinged tracks of their previous two releases.
Steve Lynch, guitarist, vocalist and songwriter, said: "It's what we should have done after Jenerator X [the band's first album, released in 2003], it's got that garage sound that we were always trying to look for."
In the three years since the release of Inside, Outside, the band's third full length record, they have lost bass player Nick Dodd (leading to Mark taking on bass duties) and "dusted off" a Vox Continental organ which has become one of the cornerstones of the band's new sound.
Steve said: "When we got the keys we knew that's the sound we wanted and it's become a big part of the sound."
The job of playing the old organ has fallen to Garrick Jones, who has been playing saxophone with the band for several years, he said: "It's only basic stuff, but good fun… it really fills out the sound."
The band put their new sound down to listening to a lot of 1960s garage bands.
Mark said: "We listened to a lot of the 13th Floor Elevators and Grateful Dead, but we've kept that punk-y side in too."
Despite the line up change and amended musical direction, Steve said: "The energy is still there… but it's more like a garage band again."
When it came to recording the new album Thee Jenerators stuck with the retro approach they take to their songs heading to Gizzard Studios in London to work with an expert in analogue recording.
Steve explained they liked to record with analogue equipment because "you get a natural 'vinyl' feel to the music".
This is something that remains true in the band's live shows, Mark said: "We like using all the old gear, it drives sound engineers round the bend!"
The album was release on 30 April 2012 through the Paisley Archive imprint of Detour Records.