Guernsey States' accounts show deficit reduction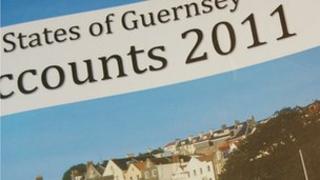 The States of Guernsey has shaved £13m off the island's deficit.
Figures released in the latest States' accounts show the government's debt was reduced from £37m at the end of 2010 to £24m at the end of 2011.
The accounts showed a number of States departments had reduced their spending during 2011, but government reserves also dropped by around £20m.
Charles Parkinson, the former Treasury and Resources Minister, said the accounts looked to be good health.
He claimed the figures showed there was no need to introduce new taxes to help balance the books
Mr Parkinson, now retired from politics, had been in charge of the island's finances before stepping down at the general election last month.
Following the election of ministers, Deputy Gavin St Pier took over the role of Treasury and Resources Minister.
Despite a States policy of freezing expenditure, revenue spending increased by £2.8m, although taking into account inflation this represents a drop of 1.9%.
The chief accountant's report stated general revenue income increased by nearly 5%, and income tax receipts from individuals had also increased.