Guernsey electricity supply 'more expensive' in May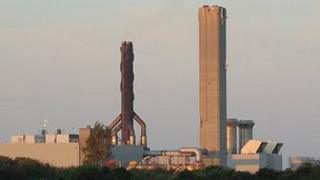 Guernsey Electricity has admitted power will be more expensive to produce and potentially more susceptible to disruption over the next few weeks.
The company has had to switch to on-island generation because of a fault with the cable running power to the island from France via Jersey.
The problem caused 20,000 homes to lose supply for 30 minutes on 29 April.
Company managing director Alan Bates said: "Generating from the power station is more expensive."
He said: "It's not a case of just sending a man out in a boat to have a quick look.
"It's a very complicated process, so we start that pretty much next week."
Mr Bates said it was important not to rush the investigation, for which external experts have been brought in.
He said the company established the cable link partly to provide "better resilience to small-scale disturbances".
"In the next couple of weeks, while the cable is out, there is a possibility that there could be a few more issues. But we don't expect there to be," he said.
"We don't plan for those sort of things."