Guernsey minister calls for 'new savings approach'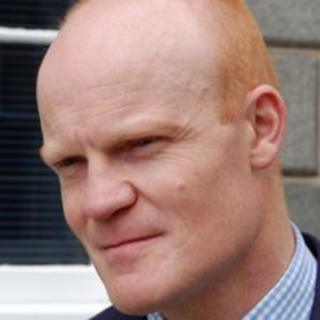 Guernsey's new treasury and resources minister has said he wants a new approach to government savings.
Deputy Gavin St Pier said reducing Guernsey's financial deficit was his top priority, but that public sector spending must also be reformed.
He said the island's financial transformation programme had relied too heavily on consultants.
The latest States accounts, detailing 2011's income and expenditure, showed a reduction in the island's deficit.
Deputy St Pier said the value of Guernsey's deficit was not a surprise, but he added: "It needs to be tackled because until we've closed that gap we're not going to be in a position to start focusing priorities."
He said: "We do need to look at the corporate tax strategy... a reform of public spending, the transformation programme."
'No holy cows'
Deputy St Pier said he would seek the input of the civil service to identify where savings could be made in and between departments.
He also said streamlining of States departments would be examined, but stressed this would not necessarily mean a loss of jobs.
He said: "We need to be constantly reviewing actually whether the States should be continuing to provide services in a certain area."
The recently-elected minister also said he would avoid tax increases wherever possible and would look at all spending and saving issues without exception.
He said: "There can be no holy cows, we've got to look at everything, frankly."
Deputy St Pier took over the role from Charles Parkinson, who stood down at the Guernsey election in April.