Guernsey agrees aircraft registry deal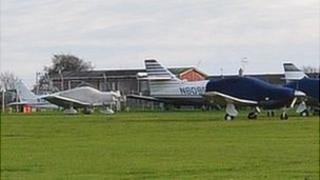 The States of Guernsey has agreed a public-private partnership for the development and running of an aircraft registry for the Bailiwick.
The Commerce and Employment Department said it had signed an agreement with SGI Aviation.
The registry is due to be set up in 2013 and the aim is to have 150 aircraft registered within two years.
The department has estimated it could generate millions of pounds in spin-off benefits for other island businesses.
Fergus Woods, director of civil aviation in the Bailiwick, said: "It is not just about offering this one service; the presence of an aircraft registry will create an attractive environment for private enterprise to flourish and thereby contribute to the local economy."
The day-to-day operation of the registry would be managed by SGI Guernsey, a subsidiary of SGI Aviation, which provides services for national aviation authorities.
The running of the registry includes the safety oversight of all the aircraft on it.
Mr Woods said the Amsterdam-based business had the technical expertise "to provide suitable oversight of aircraft in terms of their airworthiness and in terms of their operations worldwide".
The registration prefix for Guernsey aircraft is expected to be the number two followed by four letters - for example 2-ABCD.
Previously proposals had included setting up a joint registry with Jersey.