Guernsey's Lyndon Trott 'happy to be scrutineer'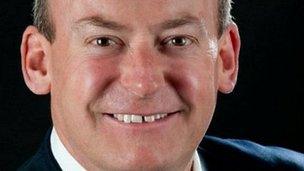 Guernsey's former chief minister has said he is looking forward to the next four years without a ministerial position.
Deputy Lyndon Trott decided not to stand for re-election for the States' top job.
He is also not a member of any government department or committee.
Mr Trott said he had done his bit at the top and he was hoping to bring all of his experience to the States as an independent scrutineer.
Related Internet Links
The BBC is not responsible for the content of external sites.