Guernsey Disability Champion nominations announced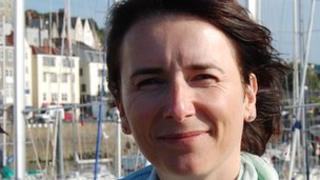 Three deputies have put themselves forward as candidates for the role of disability champion in the States of Guernsey.
The job involves liaising with the island's government and with the Guernsey Disability Alliance (GDA).
Shelaine Green, chairwoman of the GDA, said: "It really helps to have a focal point... for people to know that's the person they can approach."
Deputies John Gollop, Lester Queripel and Arrun Wilkie have been nominated.
An election will be held on 1 June by postal vote to decide the successful candidate.
Votes can be cast by disabled islanders, their close family members, carers, staff and volunteers of disability charities and health and social care professionals.
Ms Green said: "You need somebody on the floor of the States to raise the issues.
"We've got the disability strategy coming to the States at the end of the year, you need somebody who is most definitely expressing the views of disabled people when that comes to the states."
Former politician Jane Stephens was elected to the newly created post in March 2009, but failed to win back her seat when she stood in April's election.