Guernsey Electricity derelict houses may be developed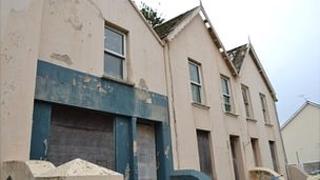 Plans are being drawn up to redevelop derelict houses in Vale Avenue, according to Guernsey Electricity, which owns the properties.
Iain Limond, finance director, said preliminary planning meetings had been held with the Environment Department.
He said they included discussions of the scope of any development in the area designated as mixed use.
Mr Limond said the four derelict cottages could only be demolished once a final plan was agreed.
Housing Minister Dave Jones said his department and the Guernsey Housing Association had looked into the possibility of taking the area on in 2008.
He said the properties needed a huge amount of work and the cost had been too high for them to pursue the project.