UK hospital treatment for Alderney injured man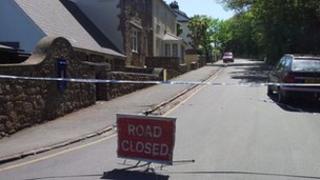 A man found lying in a road with significant injuries has been sent from Alderney to Southampton for emergency medical treatment.
The man, named as Daniel Kelleher, was found at Scotts Corner on Rue De Braye road, at 06:00 BST.
Guernsey Police officers have gone to Alderney to help with the inquiry into how the man was injured.
Officers have appealed for anyone in the area overnight to contact them.
The man was first flown to Guernsey for treatment before being transferred on to hospital in Southampton.