Guernsey renewable energy projects 'on right path'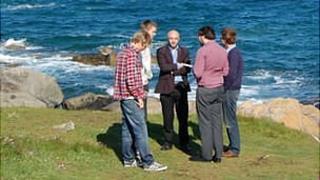 Guernsey's on the right path towards making use of its natural resources to generate electricity, according to a team from Exeter University.
Twenty-four undergraduates were in the island for 10 days to study the potential for renewable energy.
Their initial findings were of "a vast wind, wave and tide resource" and "good potential for financial returns".
It is one of several projects the Commerce and Employment Department is involved in with three UK universities.
Mat Desforges, lead officer for the department's renewable energy team, said: "It's been a great independent check and confirmation we're going in the right direction."
A public presentation of the results of the study is due to be held in June.