Prince Charles and Duchess of Cornwall to visit Guernsey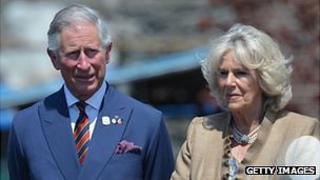 The Prince of Wales and the Duchess of Cornwall will visit the Bailiwick of Guernsey on 19 July, the island's Lieutenant Governor has announced.
The visit is part of the official celebrations to mark the Queen's Diamond Jubilee.
It will be the first time Camilla has visited the islands since marrying Prince Charles in 2005, while it will be the prince's fifth visit.
He was last in the islands in June 2004 when he visited Guernsey and Herm.