Guernsey 11 plus debate should wait: Education minister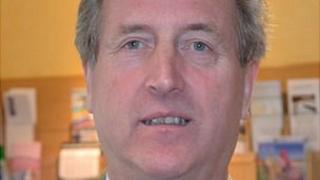 All the options need to be explored for Guernsey's 11 plus system before any debate begins on scrapping it, the education minister has said.
His comments come on the final day of a public consultation on the future of the island's selective system for secondary education.
Deputy Robert Sillars said other issues were a higher priority for education.
He said: "I think we need that debate, but I'm really keen we don't have it in the next couple of years or so."
The 11 plus is a series of written exams assessing a child's academic potential and is used to help decide which children are offered a place at the island's grant-supported colleges or the States-run Grammar School.
About 40% of the island's year 7 pupils are educated in those schools with the remainder given places at the island's high schools.
Deputy Sillars said: "If it is to be taken out it will be hugely disruptive... let's get our education system absolutely flying first and then let's have that debate."
He said: "We have a huge amount of work to do, we've had the first Mulkerrin report, we're looking into LMS [Local Management of Schools], we're looking at the recruitment of teachers - how long they should be here for - we're looking at the 1970 Education Law.
"We're looking at putting the money back into head teachers' control, it's a vast amount of work... we should get all this in place... then have the debate."