Parish church funding change is 'challenging'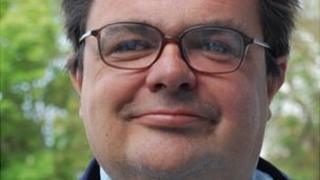 The complicated nature of Guernsey's different parish systems is a challenge for changes to parish church funding, says the man in charge.
Deputy John Gollop was elected chairman of the Parochial Ecclesiastical Rates Review Committee on Wednesday.
The committee's last report, approved by the States in February, was nearly thrown out after concerns over a potential constitutional crisis.
Deputy Gollop said it was just one of many issues that needed to be solved.
He said the differences in the 10 parish systems, the possibility that the committee's own mandate needed updating and contradictory legal advice were among the other challenges.
Deputy Gollop said: "My personal view is that a more modern system would be a centrally funded system of taxation and grants to ancient buildings; that isn't what we're likely to propose.
"What we have proposed is quite clear - the parishioners for the moment continue to support the churches, but not the rectories."
Deputy Mary Lowe served on the committee under the previous chairman and remains a member. She is joined by Deputies Richard Conder, David De Lisle and Chris Green.