New plans for former Les Carterets Hotel site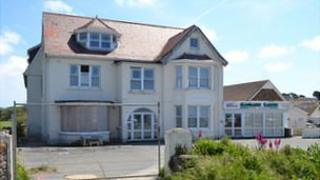 A new set of plans for the former Les Carterets Hotel site in Guernsey will be submitted, the Environment Department has said.
It follows opposition to plans to demolish the building and replace it with a three-storey apartment.
The department said the developers, Carterets Developments Limited, had indicated they would submit revised plans.
These are expected to include a reduction in the development's size.
It follows complaints about the scale of the building and it not being in keeping with the surrounding area.
The department is expected to decide whether or not to give permission for the plans at an open planning meeting in a few months.