Royal visit to Guernsey extended to two days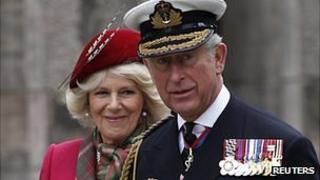 The visit to the Bailiwick of Guernsey by the Prince of Wales and Duchess of Cornwall has been extended to two days, the island's governor has announced.
Prince Charles and Camilla will visit the islands on 19 and 20 July.
Lieutenant Governor Air Marshal Peter Walker said: "It's great news for the Bailiwick as a whole.
"[They're] staying overnight because they are going to do Sark and Alderney the next day in order to get in all the events we've got planned."
Their visit is part of visits carried out by a number of members of the Royal Family to celebrate the Queen's Diamond Jubilee.
It will be the fifth time Prince Charles has visited the island.
In 2004 he visited Guernsey and Herm, while in 1995 he visited Sark and joined the celebrations in Guernsey for the 50th anniversary of the liberation from German occupying forces in World War II, unveiling the Liberation Monument.
The prince also visited twice in 1976 while he commanded the minesweeper HMS Bronnington.
Further information about the visit is due to be announced shortly.