Guernsey's Education Department defends budget increase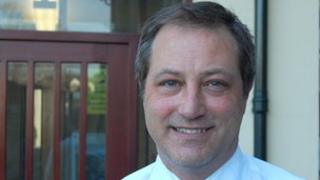 Guernsey's Education Department has rejected a claim that it is spending too much money on administration costs.
Deputy Darren Duquemin criticised the department after the 2011 States' accounts revealed it had let its office budget grow by 48% over five years.
In the same period, spending on schools and teaching rose by less than 10%.
Jon Buckland, the department's chief officer, confirmed the figures but said the increase was "actually being spent on education".
He said: "It's all about the education development project which is about making sure we have the right premises and facilities for young people."
Deputy Duquemin accused the department of wasting taxpayers' money on bureaucracy.
However, Mr Buckland said: "It's important to stress that the education office is still less than 6% of our total budget [of £75.2m]".