Guernsey Sports Commission wants more torch volunteers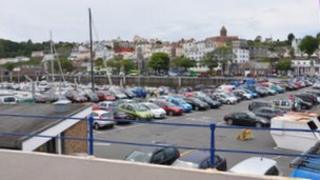 The Guernsey Sports Commission has appealed for more volunteers to help with the London 2012 torch relay.
The island will host a leg of the 8,000 mile relay on 15 July, when it will be carried by 20 islanders.
Large crowds are expected to gather along the route through the streets of St Peter Port and so far 67 people have said they would help out.
Oliver Tracey, from the Commission, said: "We are extremely grateful to those who have already signed up."
The volunteers will be required to "monitor and maintain safety and crowd control on [the] route of the relay" during a 4.5 hour shift between 09:00 and 14:00 BST.
The flame will leave Guernsey for Jersey at 11:15 BST.
However, during the whole day of the relay, the commission hopes more than 30 local sporting associations will showcase their sports to the public.
One of those which has confirmed its participation is judo, which will have a set of mats laid out for live demonstrations.
An application form can be downloaded from the commission's website .