Birthday Honours list: Jurat Alan Bisson made MBE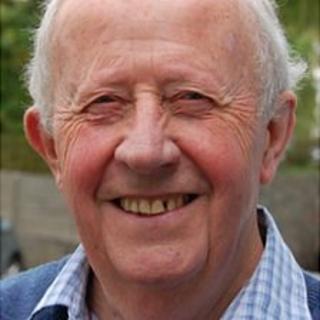 Jurat Alan Bisson has been made an MBE in the Queen's Birthday Honours list for his voluntary service as a member of Guernsey's Royal Court.
The duties of jurats include sitting in criminal and civil cases to act as a jury and holding the contracts court.
Jurat Bisson said: "I was totally astonished and surprised... later I was pleased to be so honoured."
John Bougourd and Janet Bran were also recognised in the list, both receiving the British Empire Medal.
Mr Bougourd received the medal for his services to Sark and the Royal National Lifeboat Institution (RNLI), while Mrs Bran was awarded the medal for her voluntary service to music and charity in Guernsey.
Jurat Bisson retired from his role in the Royal Court in January due to reaching retirement age.
He said the work was "rewarding in many ways because you're getting a far better understanding of what's happening in your island".
He was previously the head teacher of the Guernsey Grammar School from 1983-1996 having overseen the merger of the boys' and girls' grammar schools into a single institution and a new school building in 1985.
Mr Bougourd is a well-known face around St Peter Port Harbour having worked for Sark Shipping for 40 years and retired as lifeboat coxswain in 2007.
He said he was "absolutely delighted to have his long service recognised".
Mrs Bran has 55 years experience teaching singing and piano, has been a member of the Guernsey Amateur Dramatic and Operatic Club and was the conductor of the Guernsey Glee Singers for 11 years.
In recent years she has achieved great success leading Les Chansonelles choir, which has won a number of international accolades including a silver medal at the World Choir Games in 2008.
Mrs Bran said she was "absolutely stunned", but delighted to be rewarded for doing "what she loved".