Guernsey politicians decline Diamond Jubilee invite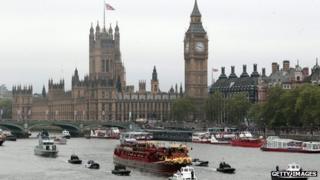 Guernsey politicians have turned down an invitation to mark the Queen's Diamond Jubilee with representatives from the other two Crown Dependencies.
The reception at the Houses of Parliament on Monday is not part of the official celebrations.
The Chief Minister and members of the External Relations Group, along with representatives from Jersey and Isle of Man, were invited.
They did not accept as the event focus was not "inter-government business".
The Policy Council said due to short notice and the timing of the event, which would have involved an overnight stay in London, other meetings could not be arranged to get maximum value for money.
Due to this it was felt the States of Guernsey would not finance the trip, although the politicians were allowed to attend at their own expense.
The event has been organised by MP Andrew Rosindell, who is a member of the UK All-Party Parliamentary Channel Island Group.