Guernsey Royal visit itinerary released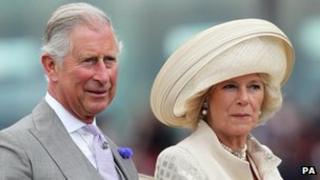 Details of the visit of the Prince of Wales and the Duchess of Cornwall to the Bailiwick of Guernsey have been released.
The couple are due to visit Guernsey and Herm on 19 July, and Sark and Alderney on 20 July.
It will be the prince's fourth official visit to the islands, the first since his marriage to the duchess.
On their list of locations to visit in Guernsey are Castle Cornet, Les Bourgs Hospice and Saumarez Park.
They will meet youth and community groups at Saumarez Park and visit the adjacent Victorian walled garden, which is being restored by local volunteers, before officially opening Les Bourgs Hospice, which has undergone a £4m redevelopment.
At Castle Cornet representatives of Guernsey's authorities will re-affirm their allegiance to the Crown at a special ceremony.
On the same day the couple will travel to Herm to meet with the residents.
On the second day of their visit they will travel to Sark to meet representatives of the community at the Island Hall and will travel by horse and carriage to La Seigneurie for a tour of the gardens.
In Alderney they will plant a tree in the grounds of the Island Hall, before the island authorities re-affirm their allegiance to the English Crown and the couple meet with community representatives.