Guernsey's economy suffers 'knock-on' effect from Euro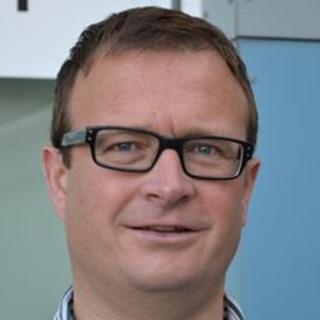 The Eurozone crisis is having a direct effect on Guernsey's business economy, according to a local stockbroker.
Mark Bousfield, director of Cenkos CI, said businesses across the continent were "going bunker", leading to a drop in income for island firms.
"They don't really want to take any risk," he said.
"Guernsey's set up to service business and so if there are fewer transactions and less business being done, there's a direct knock-on effect."
Mr Bousfield said the rise in unemployment in Guernsey and uncertainty over the ability of Greece, Spain and Italy to service their debts, were no coincidence.
"There is a direct correlation between what's happening in the Eurozone and our economy," he said.
Unemployment on the island rose in the 12 months up to May from 266 people out of work to 407.
Mr Bousfield said the difficulties faced by the finance industry were exacerbated by political pressure in the UK on tax products.
Prime Minister David Cameron said on Wednesday that the tax arrangements of comedian Jimmy Carr were "morally wrong", after Mr Carr made use of a legal, Jersey-based, tax avoidance scheme.
"I think it is significant," Mr Bousfield said.
"Western governments are up to their eyeballs in debt and also under a lot of political stress.
"We're a political pawn here. If you bash the Channel Islands, you win votes."