Third Guernsey-based artists compilation released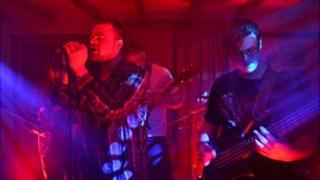 A third compilation of music from Guernsey-based artists has been released.
Record label Twist Records and the Guernsey Arts Commission's Music Sub-Committee teamed up to produce GBG#3.
Across 29 tracks, spanning genres from hard rock and heavy metal to folk and electronica, the double CD collection acts as both an insight into what is going on in island music right now and as an archive document of Guernsey's music scene.
Mark Le Gallez, the man behind Twist Records, said: "I am glad I put this record out as it is a time capsule of what is happening at the moment.
"There are some other bands I would have like to have included, but at least we have a span of different generations which is something I really like."
As well as bands who are seen regularly gigging, such as Lifejacket, Dead Wing and The Halfday Fridays, GBG#3 also features the likes of Darren Betts, Continuum and Southside Furry Animals who work more in the studio than the live environment.
As well as being a document of the current scene, some of those who appear on the record see it as being a chance to spread their music to a new audience.
Elliott Mariess, who plays bass with Dead Wing, said: "I saw the opportunity to get our band on the CD and thought it was a great chance to be a small part of something interesting.
"I'm sure there's plenty of people who can't always make it out to every local gig and so it's a great way to give people a taste of what we're about."
The disc takes a look at music from all the islands of the Bailiwick and Darren Betts' track, Sark of Searenity, gives the album one of its most obvious links to the islands.
The man otherwise known as DJ Karmaloji said he was honoured to represent his adopted island: "To me it is an absolute honour to be featured as the Sark track on GBG#3 with so many other fantastic tracks that showcase the talents here in the Bailiwick.
"It was something I wrote many years ago after I had a visit to Sark and it truly captures the serenity and beauty of the island through music."
Russ Fossey, the Guernsey Arts Commission's commissioner for music, said the album highlighted the range and quality of music being made in the islands.
He said: "Great music and top quality presentation in terms of artwork. Well done to Mark and all the artists who contributed."