NASUWT chief calls for end to Guernsey teachers' 'extra jobs'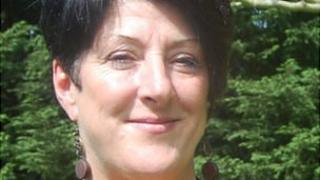 Education standards in Guernsey will not improve unless teachers are allowed to focus on the classroom, according to the president of the NASUWT.
Paula Roe was in the island for talks with local teaching staff and education chiefs.
She said she was "appalled and shocked" teachers had to carry out many "bureaucratic administrative tasks".
Ms Roe said the housing licence system also made it difficult for long-term planning in terms of staffing.
Currently teachers who do not have a right to live in the island can be awarded a licence for a maximum of five years.
Ms Roe said: "How can you have a three year or five year plan if you don't know the staffing you have and you don't know how long they are going to stay?
"It seems to me to attract teachers from off the island is very difficult to do and to retain them is almost impossible and there's a huge uncertainty that must be hovering over a number of staff when they come out to Guernsey to work."
The issue was one of those highlighted by Denis Mulkerrin in his review of the island's secondary education.
Ms Roe said: "There's also an incredible lack of career progression on the island.
"I know there are fewer schools in which that can happen... [however] the issue of progression through a career is one for both teachers born here and those who come here to work."
She said: "The time has come to look at what the focus of teaching and learning is and it's not all those extra jobs going on.
"It's about being in your classroom, teaching your pupils, your subject, the love of your subject [and] giving them the skills to go out into the wider world."