Sunday shopping U-turn a 'shame'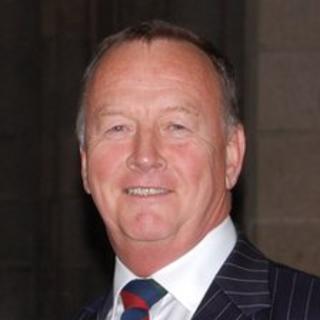 Guernsey's Chamber of Commerce and a St Peter Port parish official have said they are disappointed by a U-turn over reviewing Sunday trading laws.
Commerce and Employment had promised a consultation by the end of the year, but the new political board, elected in May, has decided to drop the idea.
Tony Robotham, the head of the chamber's retail sub-group, said: "I think it's a shame... we ought to have an informed debate about it."
He said there had been a consensus, at a meeting of the sub-group on Wednesday, that the review should continue.
"Collectively, everyone was of the opinion that retailers should be left to make their own decision as to whether to trade on a Sunday," he said.
Mr Robotham said a survey of retailers' opinions was due to be undertaken during July and the results would be forwarded to Commerce and Employment.
Any shop owner wanting to open on a Sunday in Guernsey currently has to apply to the parish for a licence, which is valid for one year and costs £25.
There are 13 categories of licence defined under the Sunday Trading Ordinance, 2002, including those for grocery stores, fuel outlets and souvenir shops.
Barry Cash, the senior constable of St Peter Port, said the revenue generated "barely covers the costs of the visits and the letters and licences and everything else".
"This year we've done about 75 licences and there's quite a lot of work in them," he said.
Mr Cash said the decision to scrap the review was "a disappointment".
However, shop owners and managers in St Peter Port told BBC Guernsey they were happy with the status quo.
Ashley Baigent, the manager at The Land of Green Ginger clothing shop, said: "As a business, we're happy trading from Monday to Saturday."
"I think Sunday being closed is good for Guernsey - it keeps it quite unique," he said. "For everyone in retail, it's nice to have a guaranteed day off."
Cruise ships
He said his store had never applied for a licence to trade on a Sunday and he did not anticipate doing so unless "the whole town was open".
Victoria Brazier-Creagh, the owner of two jewellery shops in St Peter Port, said she only opened them on a Sunday when cruise ships carrying more than 1,000 passengers moored off the island.
"I don't think if every shop opened every Sunday they would do enough business," she said.
"We only staff [the shops] from 11 'til two or whenever the cruise ships are going out again - we don't make people stay all day."
She said she was happy for the licensing system to continue being operated through the island's 10 parishes.
Allison Forman, the director of Celaro Shoes at the North Esplanade, agreed.
She said she appreciated the role of the constables in policing the Sunday trading laws and was happy to put in her annual application.
Deputy Kevin Stewart, the Commerce and Employment minister, told BBC Guernsey on Wednesday that the review had been dropped in favour of "things that are going to drive the economy forward".