Guernsey's Social Security board discuss benefit reform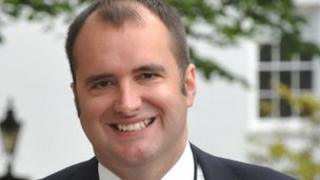 Plans to reform Guernsey's benefit system could be reintroduced by the island's Social Security department.
The measures were originally taken to the States by the last assembly, but were rejected in March 2012.
Board member Deputy Chris Green said the reforms had a "great deal of merit" giving improvements to rent rebate and work incentives as examples.
A minimum income survey in 2011 found shortfalls in benefits of up to £160 compared to islanders' minimum needs.
The reforms involved a "work first, benefit second" theme, and included higher unemployment benefit rates and improved rent support for low-income families.
Deputies debated the reform package in March, but rejected it on cost grounds.
The Social Security board will discuss how to reintroduce the ideas this week, in the hope of taking them back to the States at a later date.
A general election in Guernsey in April 2012 saw changes to the makeup of both the assembly and the Social Security department.