Guernsey Airport project disrupted by wet weather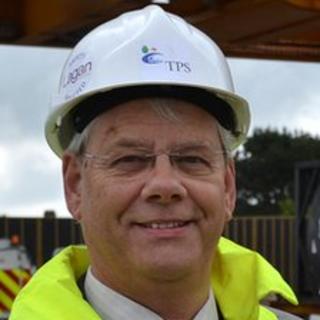 Guernsey Airport's refurbishment project is four weeks behind schedule as a result of wet weather.
Gerry Prickett, the public services department's project manager, said rain had frequently saturated foundations and turned top soil into mud.
The £80m project to upgrade the runway, aprons and safety areas was due to be completed by May, 2014.
Mr Prickett said the original completion date could still be met if there was a change in the weather.
"We're still on target... because we build contingency into our overall programme," he said.
"If this were to carry on through to September-October time, then we'd be scratching our heads thinking 'Is this May date in jeopardy?'," he said.
"We don't seem to have had any period of time when it hasn't rained on our excavations."
Mr Prickett said a member of the Guernsey Met Office staff, based at Guernsey Airport, was present at each weekly project meeting to provide the latest forecast for the coming week and beyond.
"It's quite depressing at times," he said, "because it's more of the same."
Rain fell at Guernsey Airport on 20 days in June and rainfall for the first 11 days of July was double the average, at 34mm.