Guernsey hospice staff work hard to get royal visit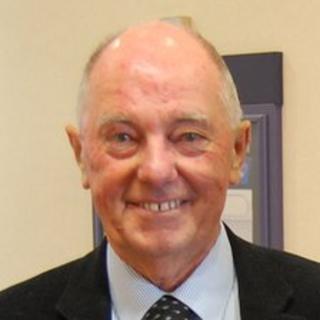 Staff and patients at Guernsey's Les Bourgs Hospice say they petitioned hard to get the Prince of Wales and the Duchess of Cornwall to pay a visit.
The royal couple are due to unveil a plaque to mark the official opening of the new, £4m hospice, as part of their visit on Thursday.
Jack Honeybill, the chairman of the Friends of Les Bourgs, said: "There's been quite a lot of lobbying."
"The Lieutenant Governor has been absolutely fantastic," he said.
Mr Honeybill hand delivered a letter to Government House immediately following the official announcement of the royal visit in December.
The hospice began admitting residents in January, following an extensive rebuilding programme funded by public donations.
"Really, [the royal visit] is the icing on the cake after many, many years hard labour," Mr Honeybill said.
Of the £4m cost of the rebuilding work, £3.6m has so far been raised.
Mr Honeybill said the Friends' third £1m lottery would, if successful, go a long way to raising the remaining £400,000 required.
The draw is to be made on 13 October.