Guernsey's Brehon Tower to be repaired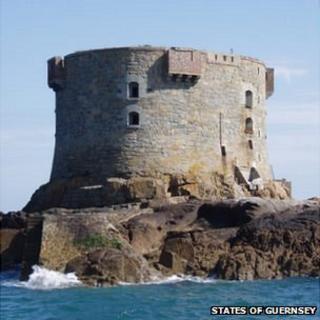 Brehon Tower, in the Little Russell between Guernsey and Herm, will undergo repairs later this year due to safety concerns.
The 150-year-old protected monument is an important navigational aid for sailors and nesting site for seabirds.
Chris Mauger, from States Property Services, said the work is due to take place in September.
He said masonry work would be required to help stabilise the structure as the mortar was being eroded by the sea.
The timber floor will also be renovated to ensure harbour staff are safe when visiting to perform routine maintenance tasks.
The tower was built between 1854 and 1856 to protect against the threat of invasion by the French.
The Treasury and Resources Department is currently tendering for a contractor with the work estimated to cost about £65,000.