Sark government reforms could see new post created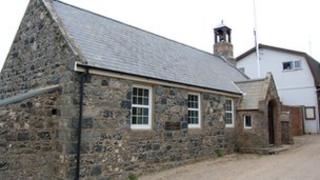 A new post is to be created in Sark to push through reforms to the island's government, if conseillers approve.
At a special sitting of Chief Pleas in August, the General Purposes and Advisory Committee will propose a temporary chief secretary be appointed.
He or she would then be responsible for consulting on, and then implementing, the reforms proposed by former UK senior civil servant Belinda Crowe.
These include reducing the number of committees and increasing transparency.
Ms Crowe also recommended the creation of a small civil service, to reduce the burden on those setting policy and enable better economic planning.
'No help'
The report was discussed at a public meeting on Wednesday night, which was attended by about a quarter of the island's electorate of 456.
Charles Maitland, the chair of the General Purposes and Advisory Committee, said nobody spoke out against the Crowe Report's conclusions during the meeting.
He said there was widespread acceptance that reform was required.
"We have 28 conseillers but they have no help at all in performing their duties," he said.
"The chairmen of the important committees are really struggling to cope with the amount of work."
Mr Maitland said Sark had already consulted with Guernsey, Alderney, Jersey and the Isle of Man about the creation of the post, which he said would be advertised widely.