Illegal rabbit snares found on Guernsey's Chouet common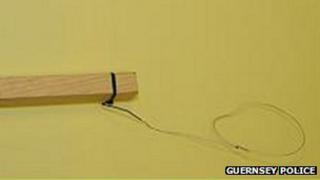 Four illegal rabbit snares have been found at Guernsey's Chouet common.
Guernsey Police removed the coiled wires after being alerted by a member of the public, who had seen a man setting them.
A spokesperson for the Environment Department said: "Snares can cause significant distress and injury to both domestic animals and wildlife."
Guernsey Police are investigating the incident and have requested any further witnesses contact them.
The use, sale or possession of any snare in Guernsey was made illegal in 1965, with a fine of up to £1,000 being applicable for a first offence.
A second offence can lead to a fine of £2,000.
A Guernsey Police spokesman said: "It was fortunate that a member of the public was able to give us information to enable the snares to be retrieved quickly."