Guernsey's Policy Council unanimously approves ICT plan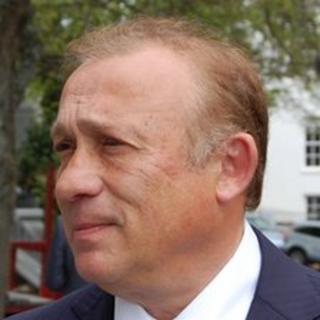 Guernsey's Commerce and Employment minister says his department has won unanimous support from the Policy Council for a new telecoms strategy.
Deputy Kevin Stewart said he had instructed the regulator to consult on the introduction of 4G technology by the third quarter of 2013.
"It doesn't have to be pushed through the States," he said. "We just need a consultation and then we can license."
He said he also wanted to attract ICT businesses to the island.
"It really is a very wide strategy," he said.
He said one of the most important beneficiaries of introducing faster data services would be the island's main industry.
"The finance sector needs to migrate with new products," he said.
Deputy Stewart said he had been given enthusiastic support by the Guernsey Chamber of Commerce, which had reformulated its sub-group in order to reflect the new direction.
Deputy Stewart put a new ICT plan at the centre of his bid for leadership of the department, prior to his election as minister in May.
His was the only candidature for a position on the Policy Council that won support from deputies despite not being Chief Minister Peter Harwood's choice for the role.
He stressed the importance of introducing faster broadband into the island ahead of the UK.
"The operators are ready to go as soon as they get the frequency licences," he said.