Guernsey's Leale's Yard retail park plan 'progressing'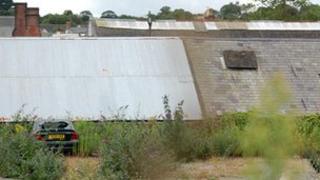 A retail park on Guernsey has attracted interest from UK firms, but its owners say it could still be years before on-site operations could start.
Colin Macleod, chief executive of the Channel Islands Co-operative Society, which owns Leale's Yard, said he was desperate to start trading.
Planning permission for shopping and housing units on the site was given in early 2011.
Mr Macleod said it was hoped to have shops in place by 2015.
He said the plans seemed to be capturing the imagination of a number of national retailers, and confirmed three UK companies had shown interest in setting up in Leale's Yard.
He added the development could see around 25 shops, 200 residential properties, and 800 car parking spaces constructed in the area.
Mr Macleod said the slow progress of the £100m scheme had come as a result of the size of the development and difficult economic conditions in the retail sector.
He said a number of planning conditions had also been dealt with over the past 16 months.