Guernsey building course aims to cut jobless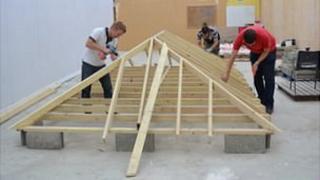 A course teaching basic building skills to reduce the number of young people claiming unemployment benefit has been launched in Guernsey.
There are currently 47 people aged 16 to 19 claiming unemployment or supplementary benefit, or both.
Social Security Minister Allister Langlois said getting young people into work was one of his top priorities.
He said most people on benefits wanted to get full-time work and "anything to help them must be a good thing".
Martin Barbe, who is running the voluntary nine-week course, said as well as practical skills it helped "develop work ethic, workplace behaviour and good attitudes".