Guernsey minister asks for trust over fraud investigation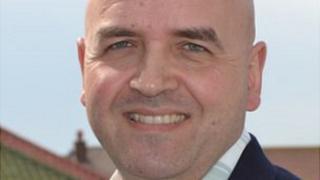 Guernsey's deputy chief minister has asked the public to put their trust in the States while investigations into a £2.6m fraud continue.
Last week the States announced there would be no comment on the issue until the police investigation was completed.
The money was paid out after a fraudulent letter was sent by someone posing as a major contractor.
Deputy Jonathan Le Tocq said speculation was not "helpful for the good of Guernsey as a whole".
He said: "I'm very confident in what I've heard so far, I want to be optimistic about the outcome of this on all fronts, so I don't think it's good for us to speculate."
Deputy Le Tocq said: "I feel very strongly that we need people in government whom we can trust.
"I do trust those who are currently responsible and working on the whole project to find out what went on and I do believe that they will deliver results at the appropriate time."