Sark residents invited to celebrate Carl Hester's Olympic gold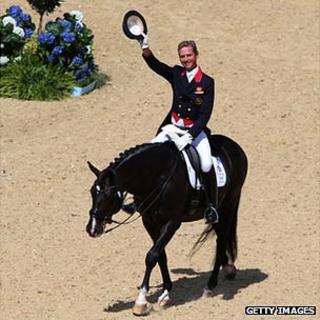 All the residents of Sark will be invited to a special vin d'honneur to welcome home Olympic gold medallist Carl Hester.
The event on Saturday will take place at the Island Hall from 14:00 BST.
The dressage rider is due to be accompanied on his visit by teammate and protege Charlotte Dujardin, who also took the individual dressage gold.
Lt Col Reg Guille, Sark's Seneschal, said he expected at least 150 of the 600-strong population to attend.
He said the island was "still euphoric" over his success and "the island was buzzing with the idea that he's coming to Sark so soon after the event".