Channel Islanders urged to join beach survey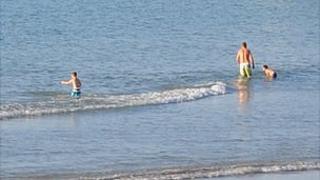 Channel Islanders are being urged to take part in the Marine Conservation Society's annual beach litter survey.
So far no one has signed up for the event on 14-17 September, compared to last year when 262 volunteers cleaned 24 beaches across the islands.
There was a 50% drop in litter compared to 2011 and the islands' beaches remained the British Isles' cleanest.
Lauren Davis, Beachwatch officer for the society, said it was vital islanders kept up the good work.
She said: "Beachwatch is a great way for our supporters to get hands on and really make a difference.
"The Olympics seem to have slowed down the registration of both beach organisers and volunteers, now it's all over we're urging people to sign up and make this the biggest and best year for Beachwatch in the Channel Islands."
The beaches surveyed in 2011 were 17 in Guernsey, five in Herm, one in Alderney and one in Jersey.