Guernsey drink-drive campaign started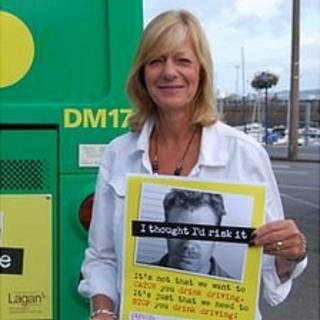 Guernsey's latest drink-drive campaign has been targeted at the "average drink-driver".
The joint initiative between Guernsey Police and the Drug and Alcohol Strategy includes posters, coasters and adverts on buses and police vans.
Andrea Nightingale, the strategy's co-ordinator, said it was aimed at people who have "one more because they live just down the road".
She said anyone over the limit risked injuring themselves and others.