Guernsey fire and rescue service cuts to be examined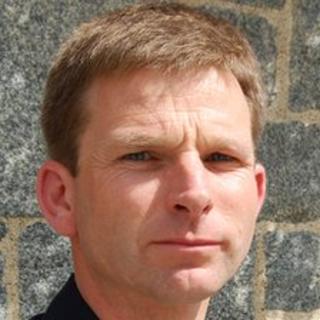 Guernsey's Home Department has said the island's Fire and Rescue Service will not be immune to cuts, as it looks to save £2m from its overall budget.
A survey of 750 islanders has shown strong public support for the continued free provision of most fire services.
Jon Le Page, the chief fire officer, said this meant any cuts would "meet with widespread public disapproval".
However, Paul Whitfield, the chief officer of Home, said: "Nothing is in or out of scope at this stage."
The survey, published earlier this month, showed 6% felt there should be a charge when the service attended a fire within an occupied building.
This rose to 24% where the building had nobody in it.
For rescues following a road accident, only 10% thought a fee should be charged.
However, some duties carried out by the Guernsey Fire and Rescue Service elicited a different response.
Almost half (49%) said there should be a fee for helping islanders get access to buildings or vehicles after they had locked themselves out, while a further 16% said such a service should not be offered at all.
Mr Whitfield said savings could be made in the way new equipment was purchased and in the way the management of the service was structured, without "hitting front line services".
He also suggested a significant saving could be made by amalgamating elements of different rescue services.
"We could do a joint emergency control room, for example," he said.
"There's a lot or work involved in trying to do that."