Guernsey bus timetable change 'may end delays'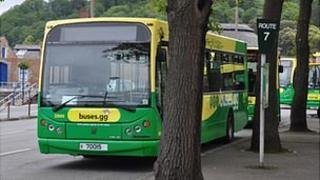 Proposed changes to Guernsey's bus timetables and routes could solve issues with the punctuality of the service, the operator has said.
A spokesman for CT Plus, which has run the buses since April, said it had asked the Environment Department for permission to make the changes.
He said the company had found problems with sticking to the timetable during peak periods of traffic.
If approved, the changes are due to be included in the winter schedule.