Guernsey signs tax agreements with Italy and Latvia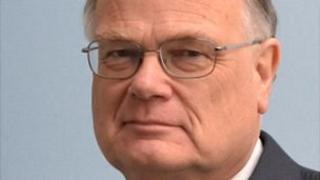 Agreeing to share tax information with European Union countries is of "paramount importance", according to Guernsey's chief minister.
It follows the signing of tax information exchange agreements (TIEAs) with Italy and Latvia on Thursday.
Deputy Peter Harwood said each TIEA signed with EU members was a further indication of a constructive relationship with those countries.
He said it was also an endorsement of Guernsey's commitment to transparency.
Deputy Harwood said: "Italy is the eighth largest economy in the world, and it is a founder member of the EU and the G8.
"Italy is influential in the EU, not least on economic issues.
"I also hope that it will signify a strengthening of economic and political ties between Italy."
He said: "We have strong links to Latvia, not least through the Latvian community in Guernsey.
"Signing this agreement strengthens our relationship with Latvia in a formal way, and I am sure that the relationship between our two jurisdictions will continue to be positive."
The two new agreements mean Guernsey has signed a total of 37 with various countries, including 15 of the G20 members.