Guernsey skate park may be ready by March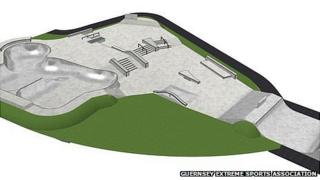 Guernsey's skate park could be completed by March 2013, according to the Extreme Sports Association.
The group has been planning and raising funds for 11 years and construction is now due to start at Beau Sejour Leisure Centre at the end of October.
The park was designed based on a consultation with local skaters and funded through a range of initiatives.
Deputy Mike O'Hara, chairman, thanked everyone who helped them reach their target of more than £200,000.
He said they had received a lot of support ranging from pensioners donating £5 to help from local charities and corporate sponsorship.
Deputy O'Hara said when it was finished it would be "one of the best parks in Europe".
He said it would help end skaters using private land for their sports.
Paul de la Mare, committee member and long-time campaigner for the skate park, said: "The hard work now starts not just with the building of the park but also with the formation of a new members list and planning the opening which we are all looking forward to."
In order to use the site, skaters will have to join the association.