Facebook and Twitter embraced by Guernsey Police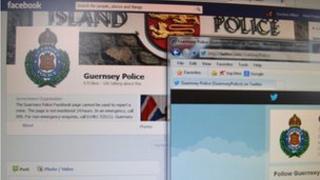 Guernsey Police have outlined a commitment to using social media websites to provide information and promote crime prevention.
The force began trialling the use of Facebook and Twitter in July 2012 when the Olympic Torch visited the island.
Inspector Clare Cuthbert said the initiative had already proved successful following a witness appeal.
Guernsey Police will use the sites to publicise traffic updates, local campaigns and legal reminders.
A statement issued by the force said it was encouraging members of the public to follow the organisation via the sites.