Les Bourgs Hospice £1m lottery draw delayed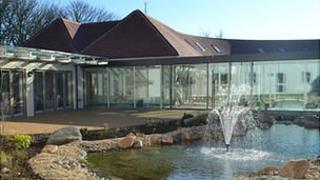 The draw for the £1m Les Bourgs Hospice lottery has been delayed by a week to allow more tickets to be sold.
The draw had originally been due to take place on Saturday to coincide with World Hospice Day.
However, organisers asked for and were given permission by the Home Department to delay the draw until 20 October.
Jack Honeybill, Friends of Les Bourgs Hospice chairman, said if ticket sales continued at their current rate they would all be sold before the draw.
He said: "Up until three weeks ago, we had only sold half the tickets and so we were faced with the very real possibility of making a loss.
'Overwhelming support'
"We needed to sell approximately 3,700 tickets to cover the prize money and the costs of running the lottery and we were some way off that with less than a month to go."
Mr Honeybill said introducing impromptu syndicates, where islanders can buy a £30 share of a ticket instead of paying the full £300 price, and setting up more outlets had dramatically increased sales.
He said: "It just didn't seem right that given the overwhelming support from islanders in recent weeks that we couldn't raise the money need to reach the £4m target of the redevelopment appeal."
Patients were readmitted to the publicly funded hospice in January after the first stages of a £4m rebuilding project.
The lottery was launched to raise funds for the redevelopment and the annual running costs of more than £750,000.