Guernsey Water concern over chemical to treat knotweed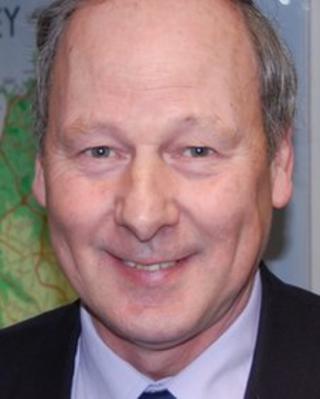 A toxic herbicide should be banned after being imported and used in Guernsey for the first time says Guernsey Water.
The company says it is concerned about the risk to islanders after the chemical Picloram was used to treat Japanese knotweed in St Martins.
It is on the Commerce and Employment department's list of approved substances for tackling knotweed.
Contractors JW Rihoy say it is used to help clear an area in St Martin.
The area is being cleared in preparation for new social housing developments in the area.
The £2.5m project on the site of the former Royal British Legion Hall, in Route des Couture, involves the building of 14 flats to house up to 20 older people.
Housing delay
The discovery of the invasive weed on the site delayed building work.
Guernsey Water says it wants it banned because of concerns it could enter the island's water supply leading to health risks, such as nausea and liver problems, for anyone who comes in contact with it.
Andrew Redhead, director of water services for Guernsey Water, said most of Guernsey is a water catchment area.
He said: "Guernsey is unique in that our reliance on surface water is that much higher than anywhere else.
"The advice is in respect of what I regard as dangerous chemicals, is that if they are being used anywhere near the water catchment area then people must approach the health and safety executive to seek professional advice."
A spokesman for Commerce and Employment said there are strict guidelines over its import and use in Guernsey.