Footes Lane and Beau Sejour 'could be outsourced'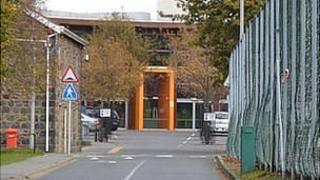 Sport facilities owned by the States of Guernsey could be leased to a company for 10 years, the Culture and Leisure Department has announced.
The deal would include the Footes Lane stadium - home of rugby, football and athletics - and the loss-making Beau Sejour Leisure Centre.
Politicians visited seven UK councils to look at similar arrangements.
The department plans to tender for an operator, although the project would need final approval from the States.
In a statement the department said if the scheme went ahead it would continue to be run for the benefit of the local community as affordable public access facilities.
It said the majority of prices would continue to be controlled by the States and the provision of all existing sports would be protected for the duration of the contract.
Outsourcing the running of two facilities is among options being considered by the department as part of the Financial Transformation Programme, which aims to reduce States spending by £31m.