Sark Election 2012: Nominations open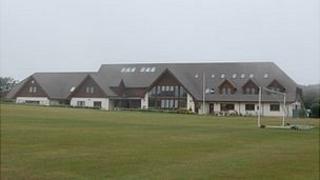 Nominations have opened for the election of 14 seats in Sark's Chief Pleas, the island's government.
Forms will be accepted until midday on Monday, 26 November with the election being held on Wednesday, 12 December.
There are 28 conseillers in Chief Pleas, with elections held for half of the government every two years.
It will be the third election since 2008, when Sark moved from a feudal system of government to a democratically elected one.
Those whose seats are up for election are those who have served since 2008, when lots were drawn among the successful candidates as to whether they would serve two-year or four-year terms, and those elected in a by-election in 2011.
The following people are nearing the end of their four-year terms: Paul Armorgie, Christine Audrain, Elizabeth Dewe, Richard Dewe, Antony Dunks, Helen Magell, Charles Maitland, Andrew Prevel, Paul Williams and Sandra Williams.
Up for re-election after the 2011 by-election are: Rosanne Byrne, Hazel Fry, Simon Higgins and Stephen Taylor.