Guernsey's health minister defends overspend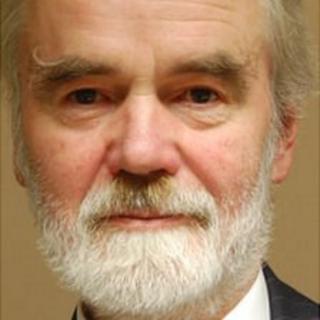 Guernsey's health minister has defended his department's projected overspend of £1.5m in this year's budget.
It has the biggest budget of the departments, with £107m this year.
Deputy Hunter Adam said: "We've overspent because we've had to. We provide a demand-led service in many instances."
Treasury Minister Gavin St Pier said: "[An] overspend of this magnitude by an individual department is very disappointing."
Deputy Adam said there were three main reasons for the overspend.
He said agency staff were being used in areas where the health department found it difficult to recruit, such as specialist nursing including theatre and the intensive care unit.
Deputy Adam said off-island placements - when patients need to go to the UK for treatment - were very expensive and one or two cases could cost between £250,000 and £500,000, and there had been a couple more cases than expected.
He said the department had also seen a 10% rise in the number of children needing to be taken into care.
Deputy Adam said if the breadth and quality of services currently provided was to continue in the future there would need to be an increase in the department's budget.
He said: "There is no fat left on the goose."
Only one other States department is expected to overspend; the Social Security Department spent £2m more than expected due to increased supplementary benefit payments.
Despite the estimated £3.5m overspend, Deputy St Pier believes the overall States budget will not be exceeded due to projected underspends elsewhere.