Sark Election 2012: Candidates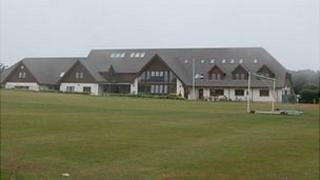 Nominations for the Sark Chief Pleas 2012 conseillers' election have closed.
Twenty-two candidates are standing for the 14 available seats in the island's government, which are due to be elected on Wednesday, 12 December.
There are 28 conseillers in Chief Pleas, with elections held for half of the government every two years.
It will be the third election since 2008, when Sark moved from a feudal system of government to a democratically elected one.
Candidates for the 2012 Sark Election
Karen Adams
Christine Audrain
Paul Burgess
Rosanne Byrne
Robert Cottle
Simon Couldridge
Natalie Craik
Elizabeth Dewe
Richard Dewe
Antony Dunks
Hazel Fry
Simon Higgins
Gemma Knight
Tony Le Lievre
Charles Maitland
Margaret Mallinson
Michael Mann
Andrew Prevel
Lorraine Southern
Stephen Taylor
Paul Williams
Sandra Williams