Guernsey Post introduces stamps with virtual element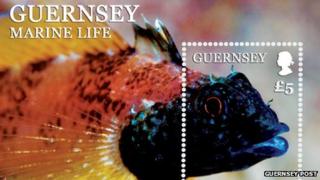 Guernsey Post is to introduce an Augmented Reality stamp in January featuring marine life.
The company said that when the stamps are scanned with a special mobile phone app a special documentary on the fish would be shown.
The miniature sheet stamps, including one of the rarely seen Black-face Bleeny, will go on sale in 2013.
The images and footage taken for the stamps are the work of Sue Daly, a world-renowned underwater photographer.
Ms Daly, who lives in Sark, was able to capture the depicted fish during her summer dives around the island.
Boley Smillie, Guernsey Post's chief executive said: "We are extremely pleased with this exciting new product. The technology, which is easy to use, brings the stamp to life and adds another dimension for our collectors to explore."