Cable and Wireless sells Islands group to Batelco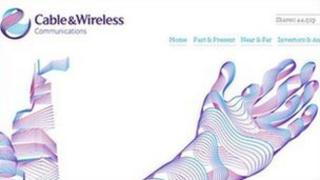 Cable and Wireless Communications has announced the sale of the majority of its Monaco and Islands division.
The company has accepted $680m (£420m) from Bahrain Telecommunications Company (Batelco) for the division which operates broadband and telephone lines.
Monaco and Islands operates services in the Channel Islands, Falkland Islands and the Maldives among other areas.
Tony Rice, CEO of Cable and Wireless Communications, said the move was part of a focus on growth in the Americas.
'Well-managed business'
The sale includes all operations in the Maldives, Isle of Man, Channel Islands, Seychelles, Diego Garcia and South Atlantic islands, as well as part of its holdings in Monaco.
Sheikh Mohamed bin Isa Al Khalifa, chief executive of Batelco, said the company would invest in the islands' telecommunications.
He said: "[It] is a well-managed business that we want to invest in so that it continues to build upon its existing strengths."
The sale will need to pass final regulatory conditions, and is expected to be complete by the end of the financial year.